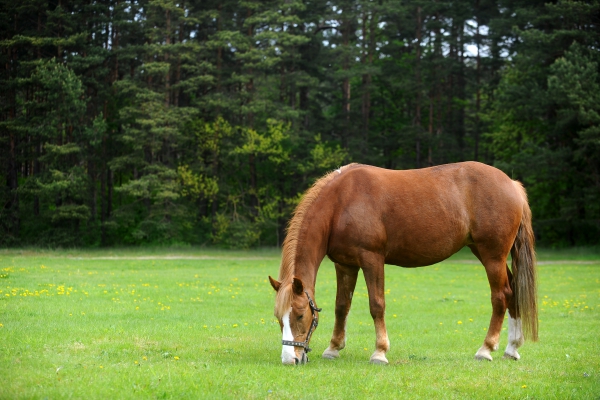 Klajā nākusi jauna grāmata vēsturisko romānu sērijā "Mēs. Latvija, XX gadsimts". Ingas Ābeles "Duna" vēsta par 1949.gadu Rīgā, Sēlijā un Latgalē. Grāmatā savijas cilvēku un šķirnes zirgu likteņi pēckara Latvijā, kolhozu un deportāciju ēnā. Romāna tapšanā Inga Ābele veltījusi daudz laika Rīgas hipodroma un Latgales rikšotāju audzēšanas vēstures izpētei, izvēloties to arī kā laikmeta simbolu.
"Duna" – tā ir Daugava, tā ir kara un laikmeta duna, tas ir šķirnes rikšotājs ar vārdu "Runhill Dune". Romāna nosaukums iezīmē daudzslāņainību, ko Inga Ābele ielikusi stāstā par viņai iedalīto vēstures posmu romānu sērijā "Mēs. Latvija, XX gadsimts", kurā jau iznākusi Māra Bērziņa "Svina garša", Gundegas Repšes "Bogene", Paula Bankovska "18" un vēl vairāku autoru darbi. Sarunā ar lasītājiem Andreja Upīša muzejā rakstniece iepazīstināja ar fragmentiem no jaunās grāmatas.
Romānā "Duna" savijas divas laika līnijas – mūsdienas un galvenā varoņa Andreja Radviļa pēckara laika jaunību. Zirgus un hipodromu Inga Ābele izvēlējusies kā simbolu.
"Kaut kur Latgalē reiz dzirdēju stāstu, ka kādās sacensībās ir likts pieturēt zirgu, un it kā čeka to ir likusi darīt," stāsta rakstniece. "Kaut kā tas viss savijās – varas spēles, tīra spēle, netīra spēle… Rīgas hipodroms mani interesēja arī kā vieta, kuras vairs nav Rīgas kartē."
Romānā "Duna" Inga Ābele ievijusi daudz pieredzes stāstu no šī laika lieciniekiem, kā galveno minot kādreizējo Rīgas hipodroma direktoru Raimondu Baltakmeni (1927 – 2016), kurš pērn aizgāja mūžībā.
"Viņš ir no tiem cilvēkiem, kurš ārkārtīgi labi orientējās kultūrā, interesējās savu laiku. Viņš ir atstājis arī daudz rakstītu liecību. Es paspēju ar viņu parunāt, bet tagad tiekos grāmatās. Tad vēl bija arī selekcionāre un vetārste Valda Jakoviča (1929 – 2016), kura bija rikšotāju braucēja pēckara Rīgas hipodromā. Mācoties skolā un studējot, viņa piepelnījās kā palīgbraucēja," turpina Ābele.
Inga Ābele savā jaunākajā romānā lieliski parāda vēstures daudzslāņainību, saka Latvijas Radio žurnāliste un grāmatu apskatniece Anda Buševica. Viņa izceļ paralēles, kas saista zirgu un cilvēku likteņus pēckara traģēdijā. Cilvēkus lopu vagonos izsūta uz Sibīriju, šķirnes rikšotājus jūdz vezumos un līdz nāvei nostrādina kolhozos.
"Inga Ābele pati aizraujas ar zirgiem, un šis cilvēka – zirga attiecību atainojums romānā ir ļoti detalizēts un spēcīgs. Izlasot šo grāmatu, pēc tam tik ļoti gribas pie zirgiem! Bet tas nav gluži stāsts tikai par zirgiem. Tā ilgošanās pēc zirgu miera, prasmes, eksistences – es to gribu salīdzināt gandrīz ar reliģiskām jūtām. Jo ar to, ka ir iespējama arī citādāka eksistence tepat, tik tuvu cilvēkam līdzās, Ingai Ābelei ir izdevies mazliet pagrūst cilvēku nost no tā radības kroņa, rādot, ka var būt ne tikai cilvēka kā vēstures rakstītāja pozīcija. Ka var būt arī kāds cits – tātad zirga vai Dieva – skatījums," skaidro Buševica.
Kā uz grāmatas pēdējā vāka raksta romāna vēstures konsultants Vents Zvaigzne, "Inga Ābele izvirza sev arheologa cienīgu uzdevumu atjaunot Latvijas kultūrvēsturiskajā audeklā krāsas, kas tur koši mirdzēja vēl līdz 20.gadsimta otrajai pusei".
Klausies Replay :
Avots: http://www.lsm.lv/lv/raksts/literatura/kultura/ingas-abeles-duna-savijas-cilveku-un-skirnes-zirgu-likteni-kolhozu-un-deportaciju-ena.a222753/